S B NAHAR
CHARITABLE TRUST
"Every act of kindness heals the world."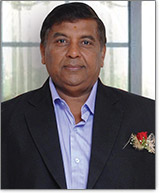 The S B Nahar Charitable Trust, founded by Mr. Sukhraj B. Nahar, lives by this philosophy and strives to empower the masses. Under Mr. Sukhraj Nahar's leadership, the trust has tirelessly worked towards human empowerment and well-being.
In addition, the trust has provided ration and food to thousands of needy rural folk irrespective of caste, creed and religion, and has built three temples in Mumbai. It has also improved the quality of life in some of the key areas of Bhinmal, beautifying it, developing drinking water spots, constructing two temples, and building Vikas Bhavan, amongst other developments.
Here's a summary of the S B Nahar Charitable Trust's journey.
Medical Aid
A medical camp at the S B Nahar Hospital.


In 2008, during the renovation of the S B Nahar Hospital in Bhinmal, a free medical camp was arranged. 2,000 patients were given complementary check-ups, tested for diseases and treated with free medicines.

A medical camp in memory of the Late Mrs. Shanti Devi Nahar


A complementary medical camp at Bhinmal was arranged in 2014. Approximately 1,800 patients were tested and treated.

Blood bank at Sirohi and Jalore


With a view to save lives, the trust set up a blood bank at the Jalore and Sirohi government hospital.
---
Social Infrastructure
A new building in the Rajasthan Hospital, Ahmedabad.


40 years ago, the S B Nahar Charitable Trust gave a donation to the Rajasthan Hospital in Ahmedabad. With this donation, the Rajasthan Hospital erected a new building in the hospital area.

Jain Bhojanshala at Mohan Kheda Tirth.


Mohankheda (Rajgardh), which welcomes thousands of visitors every day, is a significant pilgrimage site for Jains. About 45 years ago, the trust built a large bhojanshala to feed the pilgrims.

Library at Kaba Tirth.


Kaba is an important Jain tirth near Ahmedabad. The S B Nahar Charitable Trust built a library in this location and donated religious books.

Street circles for Bhinmal.


For the beautification of Bhinmal - the native village of Mr. S B Nahar, the S B Nahar Charitable Trust created three street circles in 1981 - The Mahaveer Circle, Magh Circle and Ghandi Circle.

Sarswati Mandir Library.


A beautiful Sarswati Mandir with a library was built near the Magh Circle. The intent was to give local people access to newspapers and magazines.

Government school building for village children


The trust built a school in Bhinmal in memory of Mrs. Shantidevi Babulal Ji, the mother of Mr. S B Nahar. This school is now being run by the government.

Vikas Bhawan.


In 1991, the S B Nahar Charitable Trust built the Vikas Bhawan near the SDM Office in Bhinmal. All the villagers now use this building for social and educational meetings. The building offers many facilities including a cafeteria, badminton court, gym, and even board games.

S B Nahar Charitable Trust Hospital.


In 1988, the S B Nahar Charitable Trust built a hospital for the villagers of Bhinmal and the hospital has since gained significant recognition for its commendable work. The hospital was renovated in 2008 and equipped with the latest treatment facilities.

Primary School Building in Villages.


Earlier many underprivileged students had to travel long distances to Bhinmal to reach their schools. To make their lives easier, the S B Nahar Charitable Trust built a primary school building for many small villages. During the period from 1983-1985, primary schools were set up in the villages of Arnu, Kheda, Mindavas, Kuka and Sevari.

Bus Stand - Piou.


In 1988 the trust built a piou at a government bus stand. This edifice honours the memory of the late Shree Suresh Nahar, younger brother of Mr. S B Nahar.
---
Other Social Activities
From 1981 to 1985, there was great famine in Rajathan. This famine had forced people and farmers to migrate to big cities to earn a livelihood. In this situation, the S B Nahar Charitable Trust helped people with the free distribution of cow feed.
From 2002-2003 food grains were distributed to the poor of Bhinmal.
In 2006, ration kits and clothes were distributed to numerous families from Bhinmal
In 2006 there was a heavy flood in the Barmer district that affected thousands of people and families. The S B Nahar Charitable Trust reached out to these people and distributed ration, medicines, utensils and other essential material.
Shri Jivdaya Goshala is a well-known goshala in Bhinmal. From 2008-09, the S B Nahar Charitable Trust donated one year of expenditure to help nurture and care for 1,000 cows.
In 2007, free food facilities were arranged for the poor villagers of Bhinmal. This camp ran for a period of 6 to 7 months.
In 2012, the S B Nahar Charitable Trust arranged Mahaveer International's global seminar. Approximately 1,500 VIP members of Mahaveer International came to Bhinmal for this exciting event.
In July 2012, the trust arranged a scholarship programme for students. At this event, school bags and educational kits were distributed in the presence of Jalore's honourable district collector.
In 2013, the S B Nahar Charitable Trust nurtured and cared for the thousands of cows living in the Gayatri Goushala, Bhinmal.
In July 2015, there was a devastating flood in the Bhinmal tehsil. In the destruction that ensued, many people lost their lived and numerous farmers lost their homes. The S B Nahar Charitable Trust reached out to these people and arranged 2,500 packets with food and medicine.
In August 2016, the trust distributed food packets and ration material to the flood affected areas in the Bhinmal tehsil.
In August 2017, food packets and ration material were distributed to the flood affected areas of Bhinmal and Bagoda Tehsil.